Meet Alvaro, Our Distribution Sales Manager for Canada, Mexico and the U.S.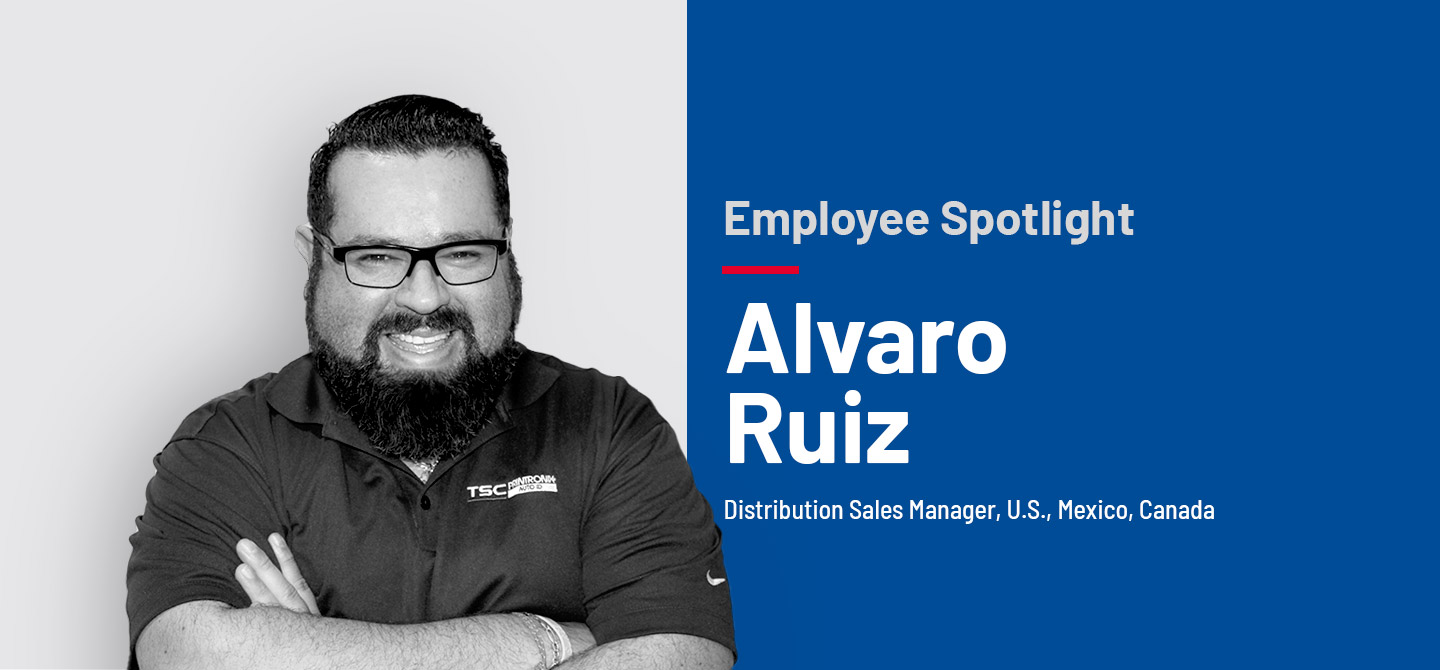 We continue to spotlight our team members and their stellar contributions to our company. This week, it's our pleasure to highlight Alvaro Ruiz and his efforts in North America and Latin America. Alvaro brings 19 years of AIDC experience to his role and is truly an asset to the company.
How long have you worked for TSC Printronix Auto ID?
Alvaro Ruiz: I joined TSC Printronix Auto ID in 2014. It will be nine years with the company in April 2023. During the past nine years, I have watched the company grow tremendously. It has been fun to see other colleagues grow, not just professionally but personally as well throughout the years.
Tell us about your experience and expertise in the AIDC industry.
AR: I have been in the AIDC industry since 2004. I can't believe it's been 19 years already! I started when I was 23 years old. I have worked across the channel, working with resellers directly and also with end users. Then I migrated from distribution to working specifically with the Latin America Region, and finally, after working for a RFID Vendor, I was able to join the TSC Printronix Auto ID Team. I started as a Regional Sales Manager and was later promoted to the America's Distribution Sales Manager.
What is your role with the company? Tell us about your day-to-day work.
AR: As the Distribution Sales Manager I work daily to support distributors from Canada, the U.S., and Mexico. I constantly review inventory levels and provide suggestions in order to support our resellers promptly from the distributor's stock which is something that has been really hard during the pandemic. Overall, my job is really behind the scenes. I work across internal teams like marketing, customer service, and sales to keep growing our reseller's channel and revenue accordingly.
What is the most rewarding part of your job?
AR: Initially, I was only involved with Latin America partners, and then I migrated also to oversee Canada, U.S., and Mexico. It's fascinating to see how each market is different. It provides you with a broad knowledge of how to sell on the channel across the Americas. I enjoy having close relationships with the Business Development Managers at distributors. Being able to provide them with information and products to make their lives easier makes all the difference and helps set us apart. It's also rewarding to see how we are coming together and growing as a team despite difficult times and supply chain challenges. It is always the people that make the difference, and this company has a great team.
What do you like best about working for TSC Printronix Auto ID?
AR: With almost 9 years in the company, I have been able to see how strong and capable we are as a brand. We have such a high technical level of knowledge, and our customer service team always gets the job done. The sales team is very easy to work with and management has been very supportive over the years. It's truly a great company to work for. It's interesting to look at how much we have grown and how we continue to increase our presence in the region with more people on our team every year. We've got a bright future.
What is something people do not know about you?
AR: In 2019, my wife and I started a new journey to become foster parents. It has been the most difficult experience but simultaneously extremely rewarding. We were able to take care of a baby girl from 7 months old to 2.5 years old. She is now adopted by her new family in Atlanta, and we have been blessed to keep watching her grow. This is something we plan to continue in the following years as there are a lot of children in need.