Barcode Inspection
Barcode inspection has never been this easy and inexpensive.
Did you know inspecting your labels to prevent retail chargebacks can pay for itself in a few months and requires no added templates, servers, equipment, or space? Today, dozens of retail suppliers are saving significant amounts of money inspecting labels before they leave their warehouse or distribution center.
What is Barcode Inspection?

An overview of the technology, the options, and considerations for label and barcode inspection Download eBook >

Barcode Validation and Verification Technology

Learn how you can save time and money by proving your labels scanned successfully at the source Download White Paper > 
New to Barcode Label Inspection?

Chargebacks getting your down but don't know where to start?

Selecting the right printer with integrated barcode inspection systems for your application can give you confidence that every barcode label sent out is accurate and printed at the highest level of quality. Read our Beginner's Guide to Barcode Inspection to learn more.

 

Manufacturing Case Study

Bad label interrupting workflow and affecting productivity?

Improve this situation by deploying barcode inspection printers to solve your problem. It enables you to print, validate, verify, overstrike and reprint labels in a single pass. Read the use case to learn more.
 

 
Combining Verification with Validation

The ODV-2D can verify and validate barcodes as they are printed. The data printed on the label is validated to match the data sent from the host (native commands only). The barcode image is verified to comply with the ISO standards.

Print, Verify, Encode RFID Labels All in A Single Pass

The upgraded T6000e with ODV-2D allows users to print and encode RFID labels and inspect and grade the quality of printed barcodes in a single pass. Now, one printer can now do the work of multiple devices to create a new level of productivity and cost savings. No longer are two separate machines needed to perform two completely different functions. This is a unique function not available on any other printer currently on the market.
Manage Your Entire Enterprise from a Single Location
Printronix Auto ID Data Manager (part of the PrintNet Enterprise Suite) gives you the ability to dynamically record, archive and generate reports of scanned barcode data for every printer on your network. With the addition of our robust printer management tool, you can pull reports for your entire enterprise as well as monitor and configure printers from anywhere in the world. You can also designate events and be alerted to printer issues via email. PrintNet Enterprise is available at no charge.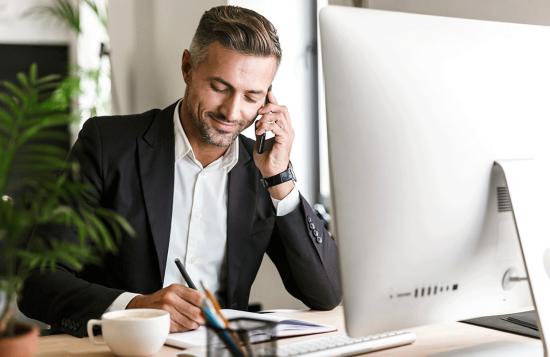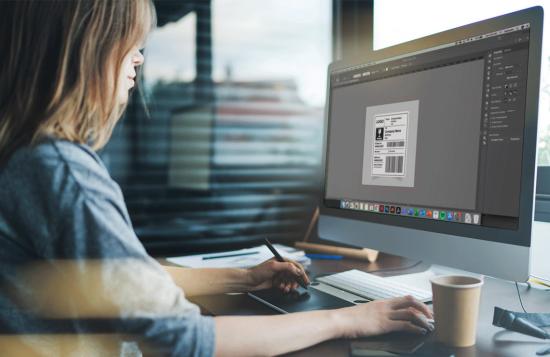 Closed-Loop Application Design
Printronix Auto ID's integration of ODV into the printer not only enables the printer to backup and overstrike bad labels without operator intervention, but provides the application access to the data from the ODV, including grading reports as well as label images. Data from ODV can be passed back to the application in .csv or PXML format, enabling the label software to not only send labels to the printer, but can check each label to ensure that the correct data was printed and the label barcodes grades were acceptable. This data can be captured, merged with the print job information, and an image of the label can be captured as well and also archived with the ODV grading report for future reference.
Software partners such as TEKLYNX already use this application connection to provide a close-loop label quality process.
TEKLYNX offers advanced software solutions to design, manage, and print barcode labels. By leveraging our PSA architecture and ODV-2D barcode verifier, TEKLYNX captures the ODV-2D barcode grading reports on every printed label to provide an end-to-end solution for closed-loop barcode inspection and data archiving.

 

Perceptor PTXL software offers a completely new and unique approach to real-time label inspection. Integrated with our T6000e and T8000 printers overstrike capability, it offers a fully automated print and inspection solution. Ensuring compliance Perceptor PTXL takes images from the ODV-2D and offers advanced features such as print process control, OCR/OCV, serial duplicate check, print blemish and pattern match on unlimited printers worldwide.