Printronix Auto ID Enterprise Printers
Peace of Mind Built In
Enterprise-grade is a term used to describe equipment that integrates into mission-critical systems and infrastructure of large organizations to improve and maximize productivity.
Learn why our Printronix Auto ID enterprise-grade, mission-critical printers deliver peace of mind to operations managers and corporate executives by providing reliable, feature-rich, high performance barcode label solutions that exceed even the most rigorous enterprise requirements.
Download Brochure Find Your Printers
Built Tough for Maximum Uptime

Our Printronix Auto ID Enterprise printers feature an all-metal construction, advanced engineering, and cutting-edge technology that make them the smarter choice for enterprise professionals looking for a workhorse to keep pace with their operation.

Flexible, Seamless Integration

Critical software like ERP systems involve substantial financial, training, and deployment investments. Our Enterprise printers offer seamless, easy-to-deploy integration into existing IT environments.

Rapid Deployment

Simplicity starts at setup. Global deployment of our Enterprise printers is quick and easy saving you time, money, and risk. Rapid deployment and quick job changes are facilitated through built in features and tools.
Print High Quality, Accurate Labels

Print High Quality, Accurate Labels Our Enterprise printers consistently generate outstanding quality with decades of engineering expertise resulting in advanced printing algorithms and excellence in paper handling.

Manage Your Printers Remotely

Centralized IT services help maintain worldwide consistency and coordination. Actionable information is critical to operational intelligence, highlighting the importance of collecting device information and managing assets centrally.

Prevent Operational Interruptions

Our Enterprise printers our engineered to be tough on the outside and smart on the inside. Proactive notices and warnings alert you of issues. Instant rapid device replacement is available to keep your operation moving in the event of a device failure.
Enterprise Printer Model Comparison Chart

 

 

 

 

 
T800
T4000
T6000e
T8000
Construction
Compact, small footprint
●
●
 
 
All-metal construction
 
●
●
●
Setup and Operation
Ease of installation
●
●
●
●
Ease of maintenance
●
●
●
●
Major printer language emulations
●
●
●
●
Advanced Features
RFID ready
●
●
●
 
Barcode Inspection ready
 
 
●
●
Remote Printer Management
PrintNet Enterprise at no cost
●
●
●
●
SOTI Connect enabled (license required)
●
●
●
●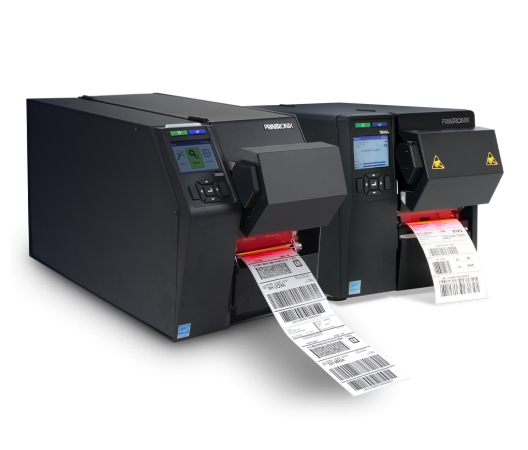 Enterprise-Grade Printers with Barcode Inspection
The ODV-2D is an affordable, fully integrated solution with the ability to print, verify, and validate 1D and 2D barcodes. The ODV-2D comes installed on either the T8000 or T6000e printers or is available as a field kit for existing printers. The ODV-2D pays for itself by eliminating costly charge backs and fines for non-conforming labels. Advanced features allow it to integrate easily and quickly into existing applications.
RFID Printers
The award-winning T6000e and T4000 RFID printers were both designed from the ground up to work with standard smart labels, on-metal tags and many other tag constructions. The T6000e was named Top 10 Best New Products of 2020 by RFID Journal. The T800 enterprise-grade desktop with RFID works with a wide variety of standard smart labels. Our exclusive RFID Printer and Label Validation Lab tests our printers with a wide range of tag constructions from major manufacturers.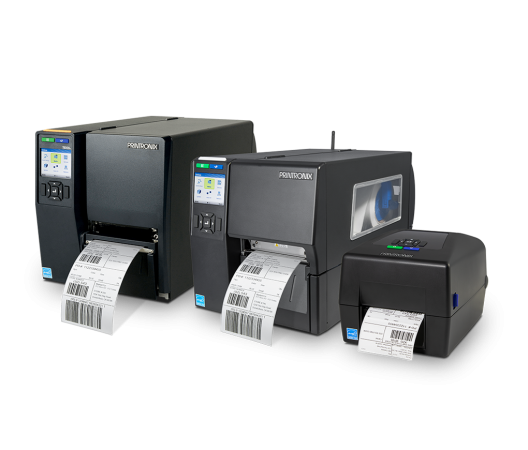 Solutions Guide for TSC Printronix Auto ID Enterprise Printers

This Technician's Guide includes printer application versatility, rapid deployment, printer management, and our advanced features.

Why Global RFID Encoding Standards Matter

RFID's value is derived from data quality. Using standards-based numbering schemes is the key.

 

Survival Guide: From Surviving to Thriving

A Guide to RFID mandates for retail suppliers
Getting Barcode Inspection Report Data

This Tech Tips provides three options to obtain barcode inspection report data and how it can be used to defend against chargebacks.

Setting Printer Parameters Automatically with a Job

This Tech Tips allows you to send printer parameters along with the print job without any printer operator intervention.

How Quality Labels Deliver for Just-In-Time Manufacturing

This whitepaper discusses how integrated barcode inspection solutions help streamline automotive manufacturing.