Meet Our Inside Sales Representative and AIDC Industry Pro, Pam Sevey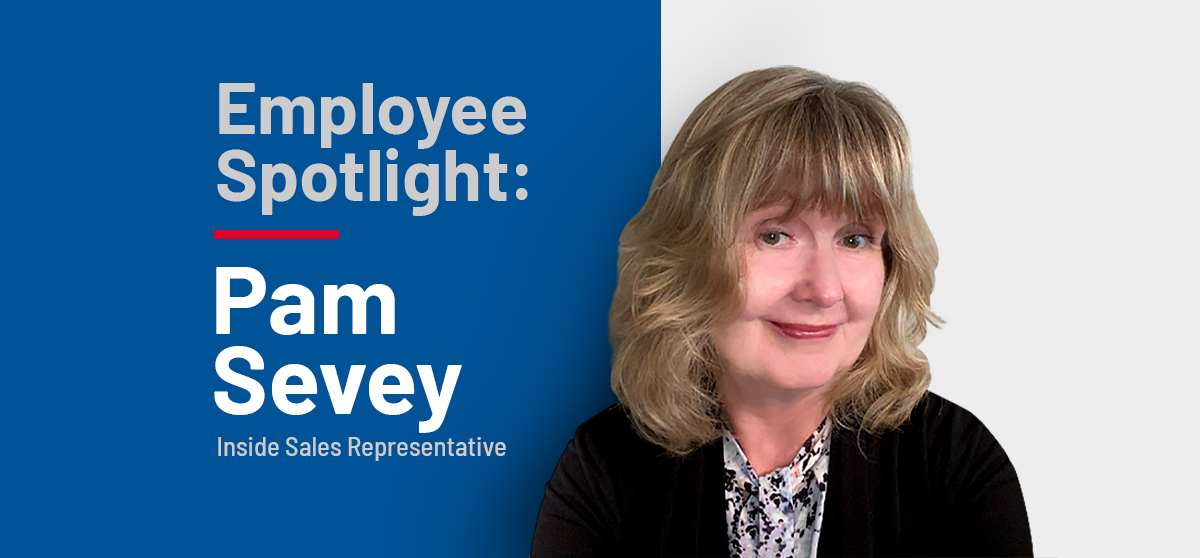 We appreciate the opportunity to spotlight employees that have a positive impact on our products, services, and customers. Today we chat with Pam Sevey, the latest addition to our inside sales team and a long-time AIDC industry professional that brings extra attentiveness and support to our reseller partners. We'll talk about her focus on the customer, the importance of innovation, and security detail for her local university men's division I hockey team.  
Tell us about your AIDC industry experience and why you're excited to join TSC Printronix Auto ID?
Pam: I love putting myself in the customer's shoes and providing excellent customer service. I built my reputation in the industry on an empathetic and honest approach to customer challenges, and I'm excited to bring that to TSC Printronix Auto ID. The company offers innovative solutions and is constantly moving toward advancements that help customers, and I'm excited to support that effort. Being with the company for just a few months, I am already seeing why the resellers are so loyal. They really get a vast amount of attention to ensure their needs are met.
I've served this industry for more than 20 years in desktop label and POS printers along with consumables. I've never before seen a company that offers their partners such attentive and dedicated service. I'm excited to apply my industry knowledge to help our resellers bring the best printers in the industry to their customers and end users. This company is very customer-centric, and I like that!
What is your role in the company?
Pam: I'm an Inside Sales Representative for the eastern and southeastern U.S. territory, but my responsibilities are much broader than that. I respond to various customer inquiries, help them with shipment questions, and provide general assistance, including price quotes for printer products, Genuine Supplies, and related solutions. I also support the Eastern Territory Manager and Southeast Territory Manager.
What is the most rewarding part of your job? 
Pam: I enjoy providing assistance that aims to "delight the customer." I learned this very early in my career, and now it's become second nature to provide good customer service that helps us ensure repeat customers. For example, I like to close the loop on any outstanding issues and tie up loose ends by following up diligently with customers. This means an email or phone call that might ask: Did you get your printheads? Are you all set?
The goal is to offer outstanding customer communications and resolve their issues as best we can.
What do you like best about working for TSC Printronix Auto ID? 
Pam: I work with people who are always learning and innovating. And the expertise and professionalism of the organization is above and beyond expectations. For example, the enterprise-grade Printronix Auto ID barcode inspection printers offer really cool, cutting-edge technology that I haven't seen in the market before. I'm also impressed with our industrial printers for horticulture. The factory's workmanship produces really great quality that is known throughout the industry. I like being associated with quality manufacturing.
It offers me the challenge of constantly learning, and we have a lineup of printer solutions with a variety of features that help customers meet real-world challenges.
What is something people might not know about you? 
Pam: On weekends during the school year, I work for Cornell University Athletics ticket office as a football game usher. I also provide security for the men's ice hockey team. I'm a big, lifelong Cornell hockey fan! I truly enjoy interacting and meeting all sorts of people, particularly the visitors.  And I have the best view of the action standing on ice level.