Meet Our Regional Sales Director for South Asia, Jeetendra B. Jolly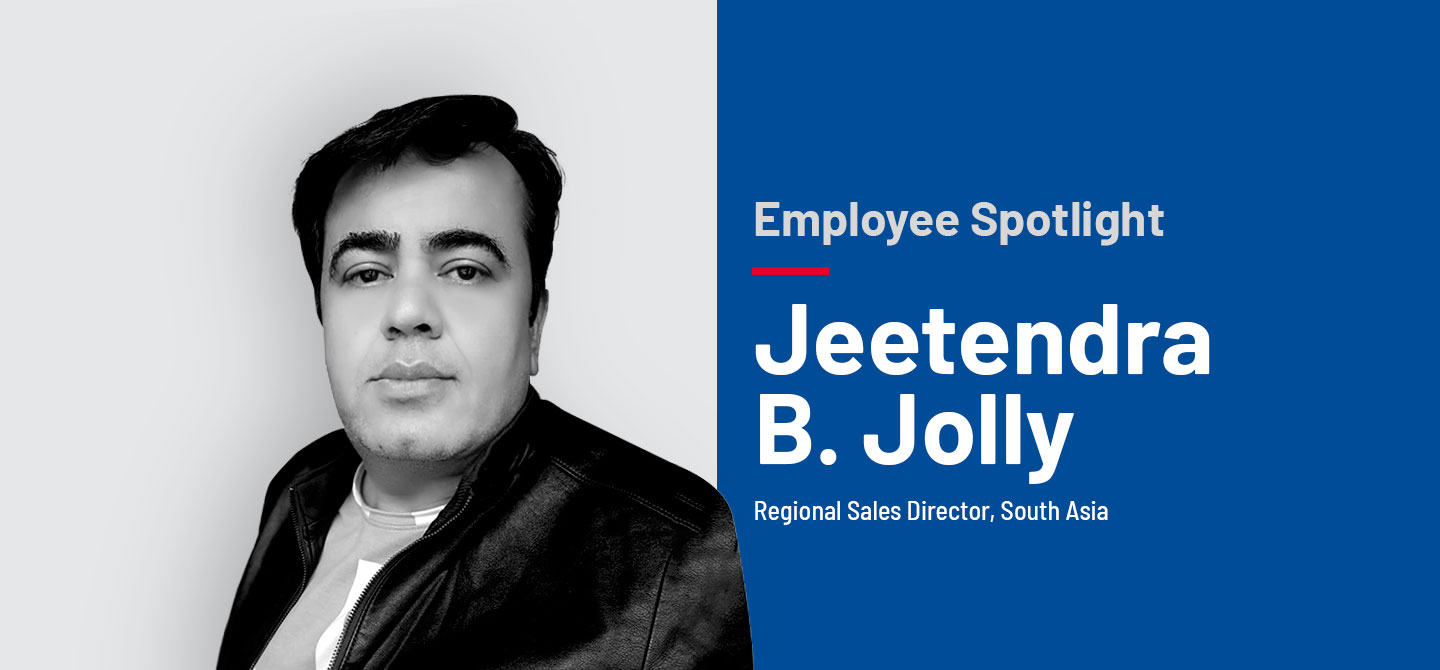 We enjoy spotlighting the employees that make us the company that we are. Today we turn our attention to South Asia as we share Regional Sales Director, Jeetendra B. Jolly, and his love for his team and this company.
How long have you worked for TSC Printronix Auto ID?
Jeetendra B. Jolly: I have worked for TSC Printronix Auto ID for 10 years and it's been an amazing experience. I have enjoyed my journey with the company due in large part to the energetic and supporting team. Everything I have achieved in the past 10 years is because of the team's efforts, quick support, and high flexibility.
Tell us about your experience and expertise in the AIDC industry.
JBJ: I have been working in the AIDC Industry since 2006. My first association was with Honeywell, then I worked with Intermec before joining TSC Printronix Auto ID. These experiences afforded me the opportunity to learn about popular AIDC products like scanners, RFID printers, and online data verifiers. These experiences also taught me business management skills which are integral to my career.
What is your role with the company? Tell us about your day-to-day work.
JBJ: I look after the South Asia market as Regional Director. I have a fantastic team in Sales and Support roles as well as high-performing distributors and business partners. They have helped make my past five years a huge success. My role is to manage the overall business for my region, help my team to perform at their best, help our distributors and partners close deals, and resolve their issues quickly. I also work closely with large enterprise customers and their projects. Most importantly my key responsibility is to continuously grow business for us, maintain the brand image, and ensure ethical and loyal business practices.
What is the most rewarding part of your job?
JBJ: There have been many rewards I have gained along the journey with TSC Printronix Auto ID but the most important reward is the team I work with. They are the main reason for my success and my greatest reward.
What do you like best about working for TSC Printronix Auto ID?
JBJ: The main strength of TSC Printronix Auto ID is our energetic team, quick support, our robust product line, as well as our strong management and leadership team.
What is something people do not know about you?
JBJ: Generally, my personality is like an open book. But very few people know that since my school days I am a canvas painting artist. I used to paint canvas paintings and gift them to my friends. During the pandemic, I revisited this talent that I put aside for many years.