Cannabis
Meet Industry Regulations and Improve Product Tracking and Identification
Changes in cannabis legality throughout the market have opened a world of needs for thermal label printing and barcode solutions. Due to this, a niche sub-industry of cannabis packaging and labeling, TSC Printronix Auto ID is able to provide customers in the cannabis industry with a wide selection of thermal printers and labeling materials that will improve the way they do business. 
Print High-Quality Plant Stakes

Our TSC Printronix Auto ID desktop and industrial printers are designed to handle a variety of different materials and thick media. We have a range of solutions for the cannabis industry that can accommodate the media needed to create plant stakes that will be able to withstand exposure to the weather and elements of cannabis growing environments.

Track Seed Production

Agriculture is a big growth area for mobile printing, for its capabilities in tracking and tracing. This vertical can utilize mobile printing for anything to do with seed processing and tracing. The cannabis industry is a specific area of agriculture growing its need for mobile printing as it relates to all of the regulations associated with the tracking and distribution of cannabis products.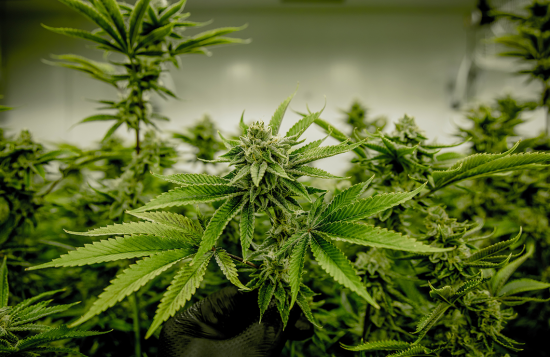 Capture Every Detail
For manufacturers and distributors of cannabis products, it is crucial for a large amount of information to be recorded on the labels they print as it is a highly regulated industry. Selecting the right high-resolution printer is mission-critical to capturing all necessary data for these products.
Print Vinyl Labels
Our industrial thermal barcode label printers allow you to print your own product labels and safety signs. Our TTP-2610MT and TTP-286MT series industrial printers offer high-performance vinyl printing solutions for a variety of applications. Due to its wide format, the TTP-384MT is a great choice for printing large vinyl labels and signs. By using thermal transfer printers to print your own product and safety labels, you save both time and money.