Mobile Printing
Eliminate the Back and Forth with Mobile Printers and Print at the Point of Application
The productivity savings and labeling accuracy benefits that mobile printers provide will benefit your bottom line.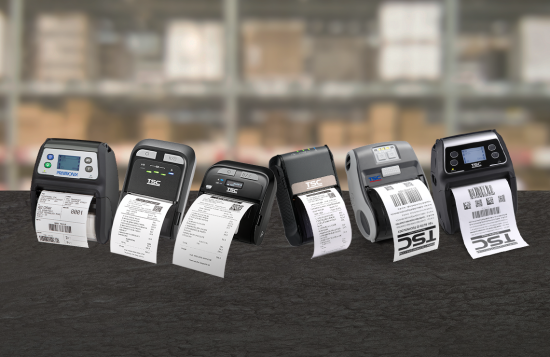 Find the Perfect Mobile Printer to Fit Your Unique Application
Print receipts and labels on the go and on-demand. Our small, lightweight, and rugged mobile printers with long battery life are made to last the entire workday and efficiently print at the point of application to reduce downtime and increase production. Our mobile printers are capable of printing linerless labels that help reduce waste and boost productivity. We also carry a full line of mobile printing accessories to support and enhance the use of our mobile printers.
Manage Your Mobile Printer Fleet Anytime, Anywhere
The Alpha-30L and Alpha-40L mobile printers are fully compatible with SOTI Connect, an innovative IoT management solution empowering organizations to effectively manage and gain visibility into the diverse and numerous IoT-enabled devices throughout their operations. We are excited to work in partnership with SOTI  to bring Enterprise Mobility Management (EMM) to our customers' barcode label printers. The new mobile printers with SOTI Connect usher in unprecedented levels of productivity for efficient mobile printing and greater visibility into real-time data on the health and performance of the devices.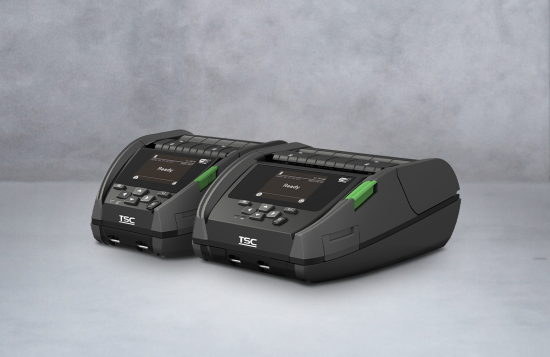 Smart Battery Management for Reduced Downtime and Continuous Productivity
The TSC Alpha-30L and Alpha-40L mobile printers feature a smart battery management system. The smart batteries within the mobile printer can report the state of battery capacity, charge, and history of charge cycles. These details can be reported and managed from any remote access point using SOTI Connect, as well as our very own integrated remote management tool, TSC Console. Paired together, these two management systems allow users to respond quickly and keep their operations running smoothly and ensure little to no downtime.