Retail
Improve work flow, increase operational efficiency
Whether it's tracking products, managing inventory, printing receipts, changing price tags, or affixing special labels, TSC's sleek line of retail systems is designed to provide custom solutions for our customer's needs. 
Defend Against Chargeback Fees

With compliance fines on the rise, companies are looking to verify their barcodes before shipping. Printronix Auto ID uses its exclusive ODV-2D inline barcode verification technology to inspect and validate barcodes. ODV-2D is the industry's first affordable, fully integrated solution for printing and validating 1D and 2D barcodes. Built on the robust T8000 and recently upgraded T6000e printer platform, ODV-2D includes a built-in printer and data validator that grades barcodes to ISO standards and stores a detailed report of each transaction. Our exclusive technology reads each barcode, overstrikes the entire label of a rejected barcode, and reprints a new label.

Track and Trace with RFID

As a retail establishment, you need to know exactly where your inventory is. Today's intelligent retail, warehouse, and e-commerce stores utilize a host of high-tech solutions including RFID tags. RFID labels offer the ability for non-line sight reading. Meaning it is possible to take inventory in minutes or verify an incoming or outgoing shipment in seconds. Many retail establishments even tie RFID tags into their security systems. The award-winning Printronix Auto ID T6000e printer offers high-speed, high-memory encoding and RFID capabilities to print and encode on standard and on-metal RFID labels.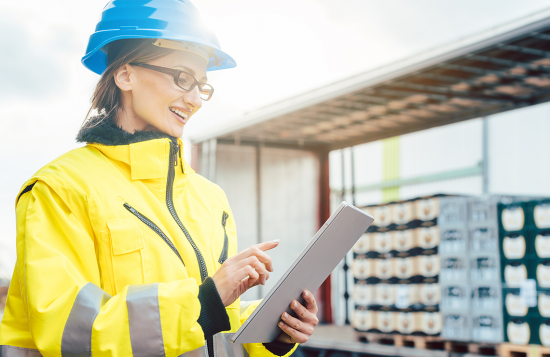 Direct Store Delivery Solutions
Issuing a receipt on-site when delivering new product shipments eliminates human error and saves time. Retailers sign and receive a printed receipt immediately from the delivery driver instead of waiting for an invoice to arrive in the mail. The new Alpha-30L and Alpha-40L mobile printers have extensive communication options to perform well for this application in the field. The printers can communicate via Bluetooth to another mobile device. We support both Android and iOS devices.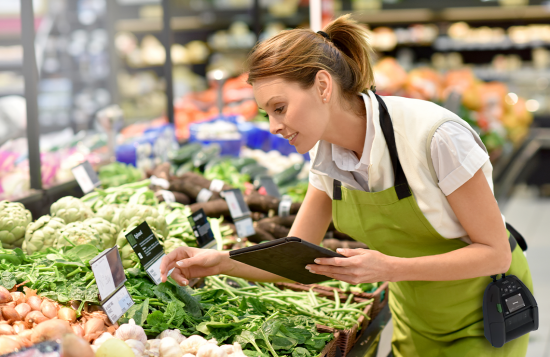 Product Tagging and Price Changes
Our small, lightweight portable printers can be carried comfortably for an entire shift without interfering with the user's tasks. Our Alpha-30L and Alpha-40L printers feature a compact size, rugged construction, and long battery life for users to easily print product labels and new tags on the go.
Applications:
Point of sale
Shelf labeling
Product marking
Price tag printing
Receipt and coupon printing