How We Aim to Lower Your Overall Operating Costs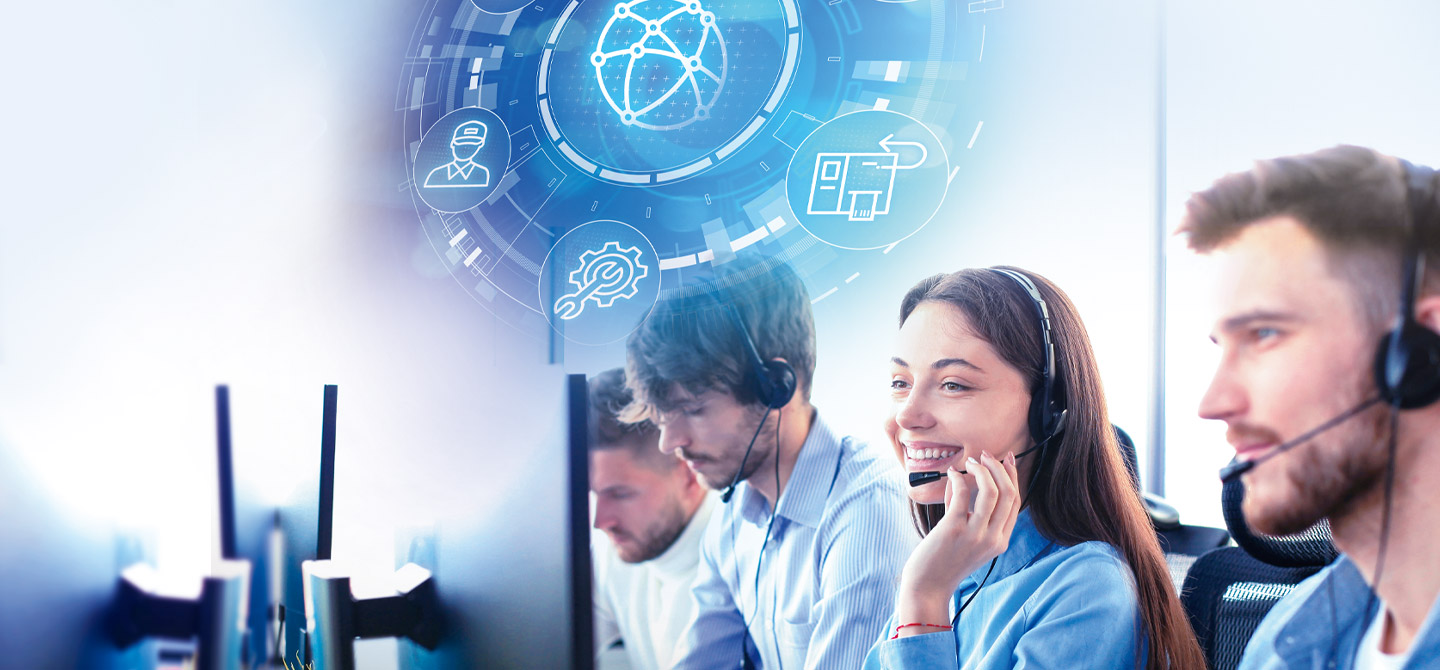 Our Core Values series of blogs aims to demonstrate our level of care and commitment to quality and our partners. We provide our customers and vendors with a variety of printers, software, media, and accessories that meet their needs. Our core values go beyond our products and extend to the services we offer as well.
We are headquartered in New Taipei City, Taiwan, and have operations all over the world. As we continue to expand our operations globally, we are committed to connecting our customers with local support staff in their region to make communication as easy and seamless as possible. Let's take a closer look at what our services can do, in combination with our quality products, and how these can elevate your business and keep your mission-critical equipment operating at peak levels.
Global Service with a Local Touch
Since we operate globally, our Global Service Program is here to provide you with a set of pre-determined, fixed-cost services and support to keep your printers in proper working condition. This saves you time and money in the long run by helping you plan and budget all your service needs. We offer a full lineup with a contract duration of up to five years to enhance your protection. It's recommended that you choose the right service at the time the printer is purchased. This way, you can enjoy the selected service at a value price.
Our Global Service Program enables users to protect their investment- and ensures barcode printers are always in working condition. This program provides three types of service: On-Site Service, Return Printers to Depot, and Return Parts to Depot. The service program is an extension, or enhancement, of the original factory warranty. With the same coverage, you can choose to extend the service based on the standard factory warranty with a different time frame to protect your printers for more years. A Comprehensive Warranty is the best choice to have top-to-bottom, inside-out preventative care for your investment.
Service availability depends on the region and location, please contact your local sales representative for more information.
Local Support, Anywhere and Anytime
Our On-Site Service comes with an annual contract, and this is a fast, convenient way to assure your business is up and running at all times. Our certified technicians will travel to your location to get your printer back to its optimal performance, with labor and travel for the repair included. Under this service agreement, all TSC Printronix Auto ID printers are eligible to receive a visit from a technician after one business day following a service call, at no additional charge. Since travel for the repair is included, there's no need to worry about mileage fees.
We also have our Standard Priority Return to Depot Program, which increases the length of our printers' back-to-depot warranty at a fixed cost. This program enables users to protect their investment while ensuring their printer is always in top-performing condition. In addition to the 2-year standard warranty, we also offer 3 and 5-year extended coverage. All our warranties come standard with all parts and labor, cleaning and adjustment, complete preventative maintenance, and return ground shipping at no additional cost. Engineering updates are automatically applied, and we guarantee repairs to any non-functioning equipment. You can expect a 7-10 day turnaround from the date we receive the equipment.
Trusting Us with Your Thermal Printer Needs
With our variety of service programs, you can find comfort in knowing your printers and software will work for you and keep your business running smoothly. Between our extensive local and global support, you'll work with certified technicians in locations convenient to you, and with little hassle or downtime.
Check out our blog if you'd like to read more about our core values and products. For other information regarding our services and lineup of printers, submit a business inquiry or contact a local representative.