How Our Commitment to Innovation Delivers Better Printing Solutions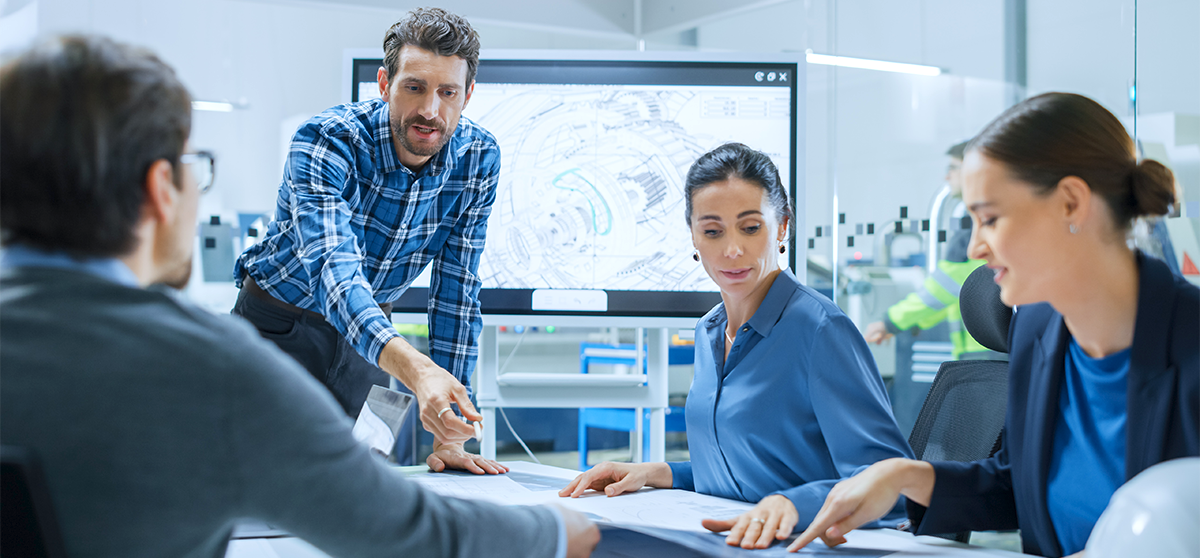 We are dedicated to providing innovative label printing solutions and tools for immediate tracking and identification of business-critical items through the supply chain. We spoke about our dedication to quality in our last blog post about our excellence in manufacturing. Today we'll cover how that dedication expands to our cutting-edge services and products.
Our mission is to develop products and solutions that are feature-rich and easy to use while also giving our customers maximum value and performance. We are committed to designing and manufacturing leading-edge products that provide business-critical solutions. This means we are constantly evolving our reliable solutions to excel at meeting specific industry challenges in unique ways that change the industry.
Read on to see how TSC Printronix Auto ID 's commitment to innovation mean better business printing solutions for you.
Innovative Printer Technology
TSC Printronix Auto ID's mission for innovation means that we consistently develop and bring to market the best in printer technology, paired with high quality media and label products, and software solutions that deliver helpful improvements to label quality, reporting, and business efficiency. Our lineup includes a wide range of printers designed to meet business-critical challenges. From RFID printers to integrated barcode inspection to tailormade labeling solutions – customers choose us for reliable, high-performance products with incredible value.
We have several RFID Enterprise Industrial Printer models that are easy to use, easy to calibrate, and are compatible with remote printer management software. This includes our latest innovative release—The Alpha-40L 4-Inch Performance Mobile RFID Printer which brings the power of on-the-go mobile RFID barcode label printing to the palm of your hand. This new mobile printer is excellent for field service, manufacturing, transportation and logistics, healthcare, food and beverage, and retail industries. We also offer an affordable, compact RFID desktop printer to track products throughout the supply chain, the T800 Enterprise Desktop Printer Series. Our mid-volume T4000 Series Enterprise Industrial RFID Printers produce up to 5,000 standard and on-metal RFID labels and tags per day at up to 10 ips for fast paced environments.
The T6000e RFID Enterprise Printer presents the greatest versatility with its capacity for automated barcode inspection as well as RFID capabilities. Part of our TSC Printronix Auto ID Enterprise Industrial Printer lineup, the T6000e hosts integrated ODV-2D barcode inspection that automatically locates and grades every barcode on every label for every print job without an operator's intervention.
While the T6000e offers both RFID and barcode label inspection, the T8000 Enterprise Industrial Printer Series only comes equipped with optional ODV-2D label inspection. The T8000 features a color display and multi-connectivity capabilities in tandem with the ODV-2D inline barcode verifier technology. These enterprise barcode inspection printers include a built-in data validator that grades barcodes to ISO standards and stores a detailed report of each transaction. Our exclusive technology reads each barcode, overstrikes the entire label of a rejected barcode, and reprints a new label automatically.
With their barcode verification and validation capabilities, our enterprise-grade printers have plenty of features to deliver high-quality label inspection for 1D and 2D barcodes along with robust, high-performance capabilities for quality, productivity, and accuracy.
Innovative Remote Printer Management Solutions
We pride ourselves on delivering quality and innovation, and one way we strive to do that is by offering exclusive systems for your printer management. These are compatible with our printers for the best possible productivity and ease-of-use, all while saving you money on the bottom line.
TSC Console has been designed specifically for our wide range of our printers, and it enables IT staff to deploy, manage, monitor, and troubleshoot both wired or wireless connections to one or a group of printers. One big advantage of this is that it lowers IT costs while increasing printer uptime with convenient out-of-the-box installation and a simplified user interface. Here are some other advantages this system provides:
Easy configuration of printer settings
Quick implementation via multiple interfaces
Simplified troubleshooting
TSPL label preview
Real-time printer health monitoring
Self-diagnostic TPH Care mechanism
TSC Sense Care – ID and Count
TSC Sense Care – Smart Battery Management System (BMS)
Reporting features
Another exclusive program for use with our printers is TSC Standalone Creator. This software focuses on making label design easy by using an icon-based drag-and-drop interface. As an added bonus, there is no programming experience required to get started. TSC Standalone Creator helps to expand label design capability and simplify database-assisted label printing, along with these key features:
Drag-and-drop user interface
Touch panel menu creator
Label template creator
Download directly to a single printer
Deploy to multiple printers
Database update
Save printer's last used setting
Support BAS files
Plus, we offer our exclusive PrintNet Enterprise remote printer management utility that allows you to easily organize and remotely monitor a single printer or an entire fleet of printers from any networked computer, anywhere in the world, from a single dashboard.
With so many remote solutions to help manage and organize your TSC Printronix Auto ID printers, you can support and control your printer fleet in a fast expanding network with instant notifications.
Partnering to Drive Business Innovation
With innovation leading our business, we feel confident that we can provide you with the best tools and technology to save you time, money, and stress. Our mission is to create true partnerships and pave the way for inventive products and services that solve day-to-day business challenges.
To read more about our Core Values, visit our blog where we share the exciting partnerships that have helped mold TSC Printronix Auto ID into the manufacturer it is today. You can learn more about our solutions on our website, or contact your local TSC Printronix Auto ID representative to start innovating today.