High-Volume Printers to Maximize Your Productivity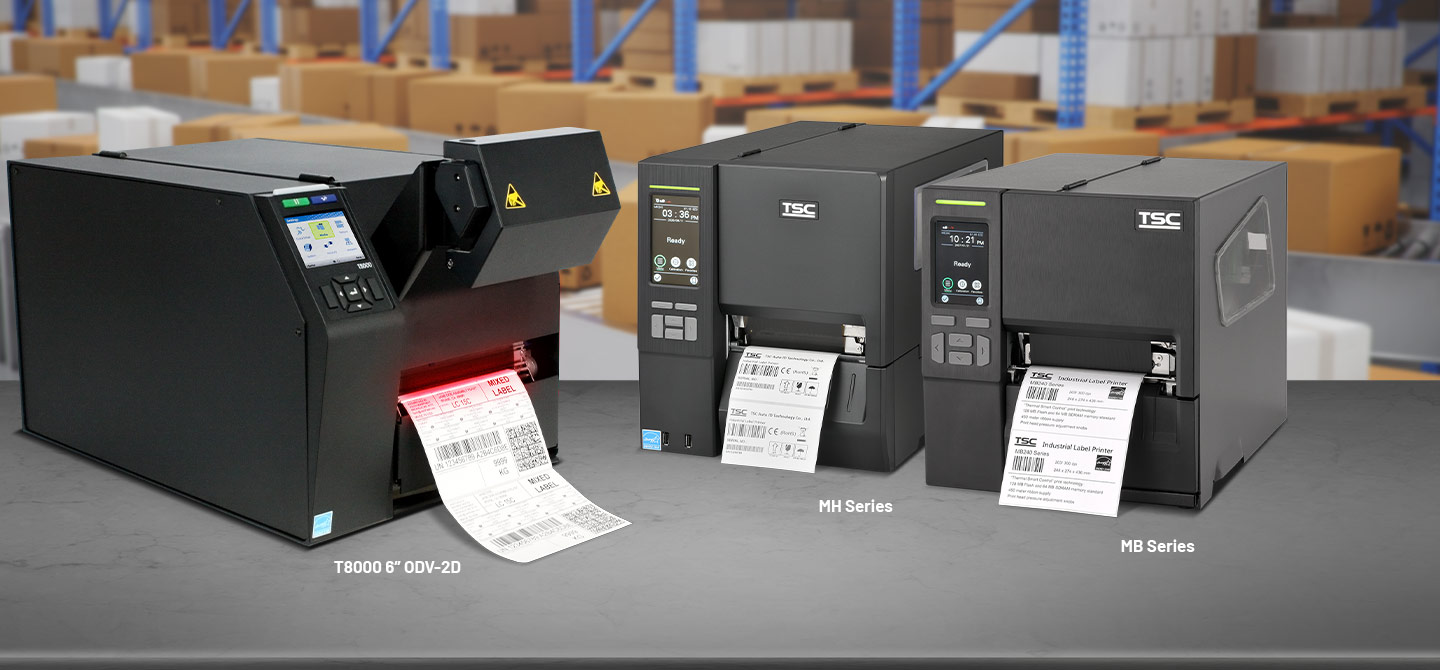 High-volume printers are designed to produce high-quality barcode labels in large quantities at fast speeds to keep your operation running smoothly. Equipped with rugged features and high-quality printheads, these printers will support your fast-paced business.
MH Series: Industrial Printer with Trusted Performance  
The high-volume MH241 Series industrial printers provide high-quality, interchangeable printheads and each model is available in 203 dpi, 300 dpi, and 600 dpi resolutions. The MH241 printers are backward compatible and designed to replace our end-of-life TTP-2410MT printers. The MH Series is equipped with advanced electronics, sensor reporting for enterprise mobility management, and enhanced Wi-Fi and Bluetooth.
This printer series is ideal for printing very small 2D barcodes, graphics, fine print, and other ultra-high-resolution images. With its ability to print on a wide variety of media lengths and widths, it's also well-suited for applications in healthcare patient safety, electronics, as well as shipping and distribution. If your operation or production line is demanding and requires fast-paced accuracy, this printer offers reliable and trusted performance.
The printer's production is enhanced with the self-diagnostic TPH Care mechanism for advanced detection and real-time printhead/platen roller health status. Improved maintenance and management are also available using remote printer management software SOTI Connect or TSC Console to manage your printer fleet from anywhere.
MB Series: Compact and Powerful Printing
The industrial MB Series thermal printers provide a great combination of high performance with extreme value and are available in four models: the MB240, MB340, MB240T, and MB340T. It offers users a flexible footprint, an easy-to-use interface, and a wide range of printing options. Additionally, it features multiple connectivity methods including Ethernet, USB, USB-Host, Serial RS232, and Bluetooth.
The MB Series printer top three user benefits:
Great value for a 4-inch wide lightweight industrial thermal printer
A compact design with fast label throughput, great for use in limited spaces without sacrificing print quality
Reduced sound of operation enables accurate label printing without noisy disruptions
This printer series also comes equipped with an advanced Thermal Printhead (TPH) Mechanism that provides flexible pressure and heat line adjustment, plus a wide-open angle for easy media handling.
T8000: High Volume Enterprise Printing with Barcode Verification
The T8000 enterprise-grade ODV-2D printer offers outstanding high-end thermal printing capabilities for the most demanding mission-critical manufacturing and distribution operations. Its high print speed CPU and expanded memory enable fast-paced printing of up to 15,000 labels per day in demanding environments.
This workhorse prints highly accurate, quality labels at fast outputs. With its optional integrated barcode verification and validation technology, it also improves efficiency while ensuring all barcodes are readable. Because the verifier is within the printer footprint, it eliminates the need for additional space, equipment (scanner, PC, software), and manual operator label checks. The T8000 automatically scans and grades every barcode on every label to ISO standards. If a bad barcode is found, the printer automatically overstrikes the bad label and reprints it, without requiring operator intervention.
The T8000 has a rugged design with industry-leading system integration and is compatible with remote printer management solutions. It can also print in sub-zero temperatures without a heated enclosure, making it versatile for challenging temperature settings.
Select Your Ideal High-Volume Printer
With several options to choose from, it's important to determine the best high-volume printer for your business. Whether it's compact and affordable, printing small graphics and barcodes, or high-volume enterprise printing with built-in barcode verification, there is an option that can support maximum productivity.
If you need help determining the best high-volume printer for you, please contact our team online for a free consultation.