Enhancing Barcode Label Security with TEKLYNX Software and TSC Printronix Auto ID Thermal Printers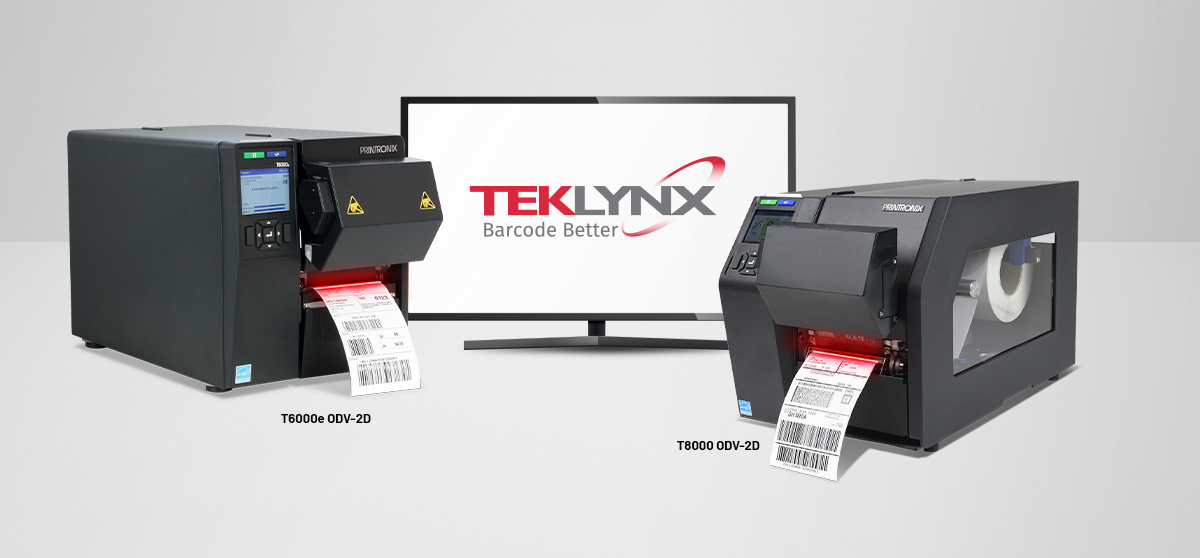 In the TEKLYNX blog post, "Better Connections For More Secure Barcode Labeling," TEKLYNX Operations and IT Manager, Anthony Bieniewski, went into detail about building a secure barcode labeling process as a crucial piece of a company's security strategy. The article is focused on creating a "managed, controlled, and secure barcode labeling process [by] leveraging better connections between people, software, and process."
As a partner of TEKLYNX, sharing their innovations and ideas helps us to illuminate how to leverage their software technology to achieve better barcode label security and connectivity in partnership with TSC Printronix Auto ID's thermal printers. Let's learn more about how secure barcode labeling can help with the bottom line, and how user permissions, traceability, and system validation can better serve your business needs.
Better Security in Barcode Labeling
TEKLYNX barcode label software streamlines more secure practices for your protection and peace of mind. With print-only licenses that allow only the user to print, and profile setup with TEKLYNX' User Manager feature, permissions can be assigned to approved users without risk. Label traceability also authorizes limited or localized access, easy identification of user and label errors, and prevention of labeling errors from users.
Through label system validation, companies in industries that specifically require compliance and strict adherence to guidelines can benefit from the TEKLYNX Validation Accelerator Pack (VAP) for guaranteed quality assurance. Accurate barcode labeling is a way to ensure cost-effectiveness, prevent returns or damages, and gain detailed readings of inventory for shipments. Better label validation delivers added security and traceability, while also saving you time and money overall.
Combining TSC Printronix Auto ID Printers and TEKLYNX Software
With TSC Printronix Auto ID's barcode inspection printers alongside TEKLYNX software, data verification technology gives customers confidence that every barcode label printed will be accurate and to the highest level of quality. Our Enterprise Industrial ODV-2D Printers are especially useful for their unique integrated barcode inspection system which verifies and validates every single barcode label printed. From the T6000e and T8000 enterprise-grade ODV printers, you can expect durability, quality, and efficiency in a versatile printer that helps to eliminate expensive compliance fees and returned shipments due to unreadable barcodes.
In a previous blog post about perfecting barcode labels, the TEKLYNX Director of Marketing, Jenna Wagner, said this about our partnership: "We are thrilled to partner with TSC Printronix Auto ID and their ODV-2D label inspection capabilities to provide customers with full label traceability and detailed output reports stored with their job information." She added that "ODV-2D integrated with TEKLYNX LABEL ARCHIVE software makes barcode inspection so much easier."
Our printers work with TEKLYNX LABEL ARCHIVE software to deliver high-quality labels to suppliers. Anthony Bieniewski stated in his article that "Manufacturers who have upstream suppliers understand that labels on incoming goods must be accurate, but sharing barcode labels with external suppliers via email or file share websites creates an uncontrolled and non-secure labeling environment." He specifies that a secure labeling system leverages user permissions, process traceability, and secure browser-based label printing. This is why using an ODV-2D label inspection alongside TEKLYNX software is crucial for making the barcode labeling and reporting process more secure.
Barcode Labeling Made Easier and Safer
Creating a secure and accurate process for your barcode labeling doesn't have to be a cumbersome effort. By utilizing the combined powers of TEKLYNX barcode label software and TSC Printronix Auto ID printers, you can optimize your business's productivity and precision.
To find out more about how TSC Printronix Auto ID printers and TEKLYNX software can better serve you and your company, please contact us online.