TTP Series 4-Inch Performance Desktop Printers
These enhanced TTP desktop printers feature the same features as their preceding models, plus brand-new state-of-the-art electronics, packing even more performance into an entry-level platform.
Industries and Applications





This printers durability and on-going performance make it ideal for labeling in the following applications:
• Shipping & Receiving
• Compliance Labeling
• Asset Tracking
• Inventory Control
• Document Management
• Shelf Labeling
• Product Marking
• Specimen Labeling
• Patient Tracking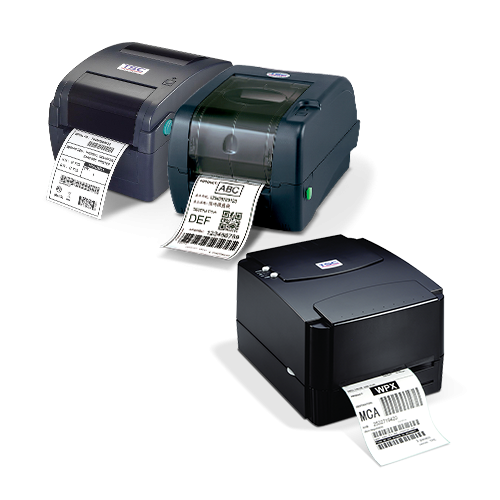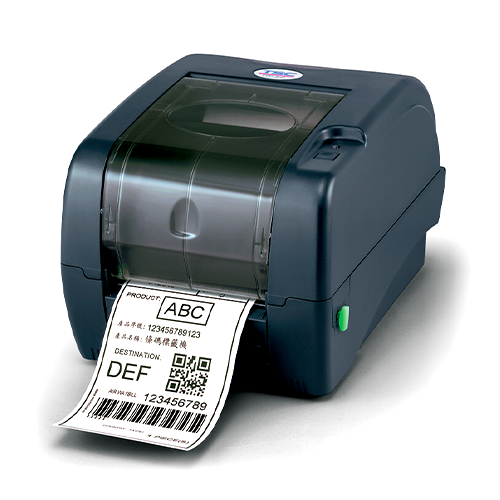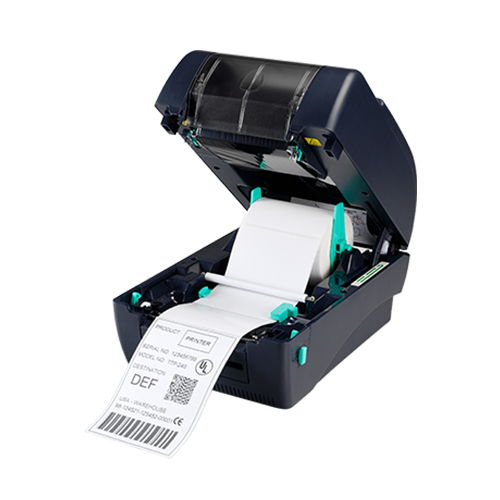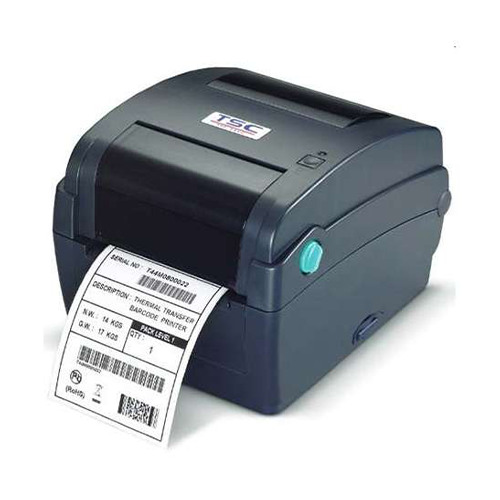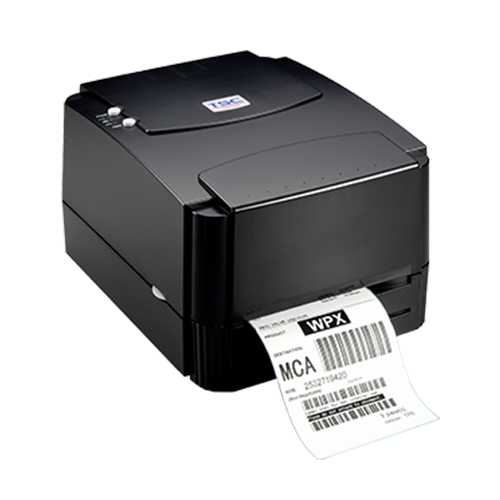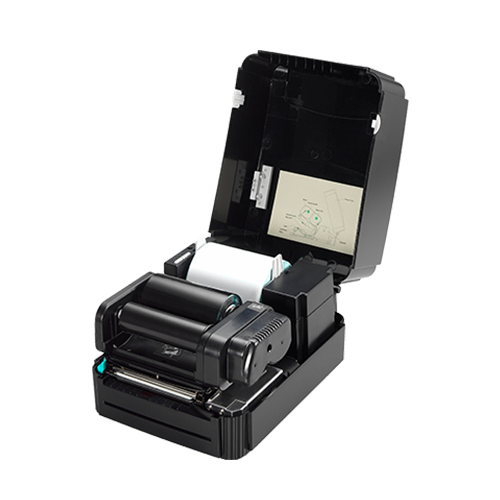 TSC's original entry-level TTP-243 series desktop printer redefined performance, earning a reputation as one of the toughest, most durable printers in its class. Its new replacement – the TTP-243 Pro Series – incorporates the same features, plus brand-new state-of-the-art electronics, packing even more performance into an entry-level platform.
The TTP-247 thermal transfer desktop barcode printer series delivers high performance at an affordable price. Based on the design of its best-selling predecessor, the TTP-245 Plus, the TTP-247 runs at an impressive 7 inches per second, printing up to 4 inches wide at 203 dpi resolution. A second model in the series – the TTP-345 – offers high resolution 300 dpi printing at 5 inches per second. Both models offer 8 MB of SDRAM and 4 MB of onboard Flash memory. Gigabytes of Flash memory can be added via an onboard SDHC card reader.
Leveraging a 25-year legacy of excellence, TSC Auto ID offers the reliable TTP-244CE thermal bar code printer. The TTP-244CE is designed to tilt the price/performance game in your favor with a small footprint that offers the high performance that customers have come to expect from TSC. Durable, reliable and fast, the TTP-244CE generates 4-inch-wide labels, tags or receipts at up to 4 inches per second, offering a price-performance desktop printer that suits all your needs.
The TTP-244 Pro is ideal for customers looking for a high-quality barcode printer, coupled with low ownership costs. The TTP-244 Pro is competitively priced, comes with a two-year warranty, and accommodates a 300-meter-long ribbon, which keeps both daily and lifetime operating costs lower than other comparable printers.
203 dpi (8 dots/mm)

203 dpi (8 dots/mm)

300 dpi (12 dots/mm)

203 dpi (8 dots/mm)

203 dpi (8 dots/mm)

203 dpi (8 dots/mm)

203 dpi (8 dots/mm)

300 dpi (12 dots/mm)

Direct thermal/Thermal transfer

Direct thermal/Thermal transfer

Direct thermal/Thermal transfer

Direct thermal/Thermal transfer

Direct thermal/Thermal transfer

Direct thermal/Thermal transfer

Direct thermal/Thermal transfer

Direct thermal/Thermal transfer

LED with buttons

LED with buttons

LED with buttons

LED with buttons

LED with buttons

LED with buttons

LED with buttons

LED with buttons

Parallel port
Serial RS-232
USB

Parallel port
Serial RS-232
USB

Parallel port
Serial RS-232
USB

Parallel port
Serial RS-232
USB

USB

Ethernet
Parallel port
Serial RS-232
USB

Ethernet
Parallel port
Serial RS-232
USB

Ethernet
Parallel port
Serial RS-232
USB

Bluetooth

Bluetooth

Bluetooth

Bluetooth

Bluetooth

Bluetooth

Bluetooth

TSC Console

TSC Console

TSC Console

TSC Console

TSC Console

TSC Console

TSC Console

TSC Console

Desktop

Desktop

Desktop

Desktop

Desktop

Desktop

Desktop

Desktop

Up to 3 ips (76 mm/s)

Up to 3 ips (76 mm/s)

Up to 2 ips (51 mm/s)

Up to 5 ips (127 mm/s)

Up to 4 ips (102 mm/s)

Up to 4 ips (102 mm/s)

Up to 7 ips (178 mm/s)

Up to 5 ips (127 mm/s)

4.09" (104 mm)

4.09" (104 mm)

4.09" (104 mm)

4.25" (108 mm)

4.25" (108 mm)

4.25" (108 mm)

4.25" (108 mm)

4.17" (106 mm)

90" (2,286 mm)

90" (2,286 mm)

40" (1,016 mm)

90" (2,286 mm)

90" (2,286 mm)

90" (2,286 mm)

90" (2,286 mm)

40" (1,016 mm)

8 MB SDRAM

8 MB SDRAM

8 MB SDRAM

8 MB SDRAM

8 MB SDRAM

8 MB SDRAM

8 MB SDRAM

8 MB SDRAM

4 MB

4 MB

4 MB

4 MB

4 MB

4 MB

4 MB

4 MB

SD memory card reader; up to 4 GB

SD memory card reader; up to 4 GB

SD memory card reader; up to 4 GB

SD memory card reader; up to 4 GB

SD memory card reader; up to 4 GB

SD memory card reader; up to 4 GB

SD memory card reader; up to 4 GB

Standalone keyboard

Standalone keyboard

Standalone keyboard

Standalone keyboard

Standalone keyboard

Standalone keyboard

Rotary cutter (full cut)

Rotary cutter

Rotary cutter

Rotary cutter

Guillotine cutter (full cut or partial cut)

Guillotine cutter (full-cut or partial-cut)

Guillotine cutter (full-cut or partial-cut)

4.33" (110 mm) OD

4.33" (110 mm) OD

4.33" (110 mm) OD

4.33" (110 mm) OD

5" (127 mm) OD

5" (127 mm) OD

5" (127 mm) OD

5" (127 mm) OD

1" - 4.49" (25.4 - 114 mm)

1" - 4.49" (25.4 - 114 mm)

1" - 4.49" (25.4 - 114 mm)

1.0" - 4.4" (25.4 - 112 mm)

0.79" - 4.4" (20 - 112 mm)

0.79" - 4.4" (20 - 112 mm)

0.79" - 4.4" (20 - 112 mm)

0.79" - 4.4" (20 - 112 mm)

Continuous; Die-Cut; Fan-Fold; Tag; Black Mark; Ticket (Outside Wound)

Continuous; Die-Cut; Fan-Fold; Tag; Black Mark; Ticket (Outside Wound)

Continuous; Die-Cut; Fan-Fold; Tag; Black Mark; Ticket (Outside Wound)

Continuous; Die-Cut; Black Mark; Fan-Fold; Notched (Outside Wound)

Continuous; Die-Cut; Tag and Fan-Fold (Outside Wound)

Continuous; Die-Cut; Tag and Fan-Fold (Outside Wound)

Continuous; Die-Cut; Black Mark; Fan-Fold; Notched (Outside Wound)

Continuous; Die-Cut; Black Mark; Fan-Fold; Notch (Outside Wound)

300 Meters

300 Meters

300 Meters

300 Meters

110 Meters

110 Meters

300 Meters

300 Meters

1.6" - 4.3" (40 - 110 mm)

1.6" - 4.3" (40 - 110 mm)

1.6" - 4.3" (40 - 110 mm)

1.6" - 4.3" (40 - 110 mm)

1.57" - 4.34" (40 - 110 mm)

1.57" - 4.34" (40 - 110 mm)

1.6" - 4.3" (40 - 110 mm)

1.6" - 4.3" (40 - 110 mm)

1" - 3" (25.4 - 76.2 mm)

1" - 3" (25.4 - 76.2 mm)

1" - 3" (25.4 - 76.2 mm)

1" - 3" (25.4 - 76.2 mm)

1" - 1.5" (25.4 - 38 mm)

1" - 1.5" (25.4 - 38 mm)

1" - 3" (25.4 - 76.2 mm)

1" - 3" (25.4 - 76.2 mm)

ABS plastic

ABS plastic

ABS plastic

ABS plastic

Clamshell with double-walled plastic

Clamshell with double-walled plastic

Clamshell with double-walled plastic

Clamshell with double-walled plastic

TSPL-EZD

TSPL-EZD

TSPL-EZD

TSPL-EZD

TSPL-EZD

TSPL-EZD

TSPL-EZD

TSPL-EZD
{[{ key }]}
{[{ value.title }]}
{[{ value._date }]}
{[{ value._size }]}
Similar Products
These enhanced TTP desktop printers feature the same features as their preceding models, plus brand-new state-of-the-art electronics,…
These compact and affordable desktop printers bring customers quality, innovation, reliability and value in a small printer footprint.…