How Opticians Use RFID Printers to See Eyewear Stock in Real-Time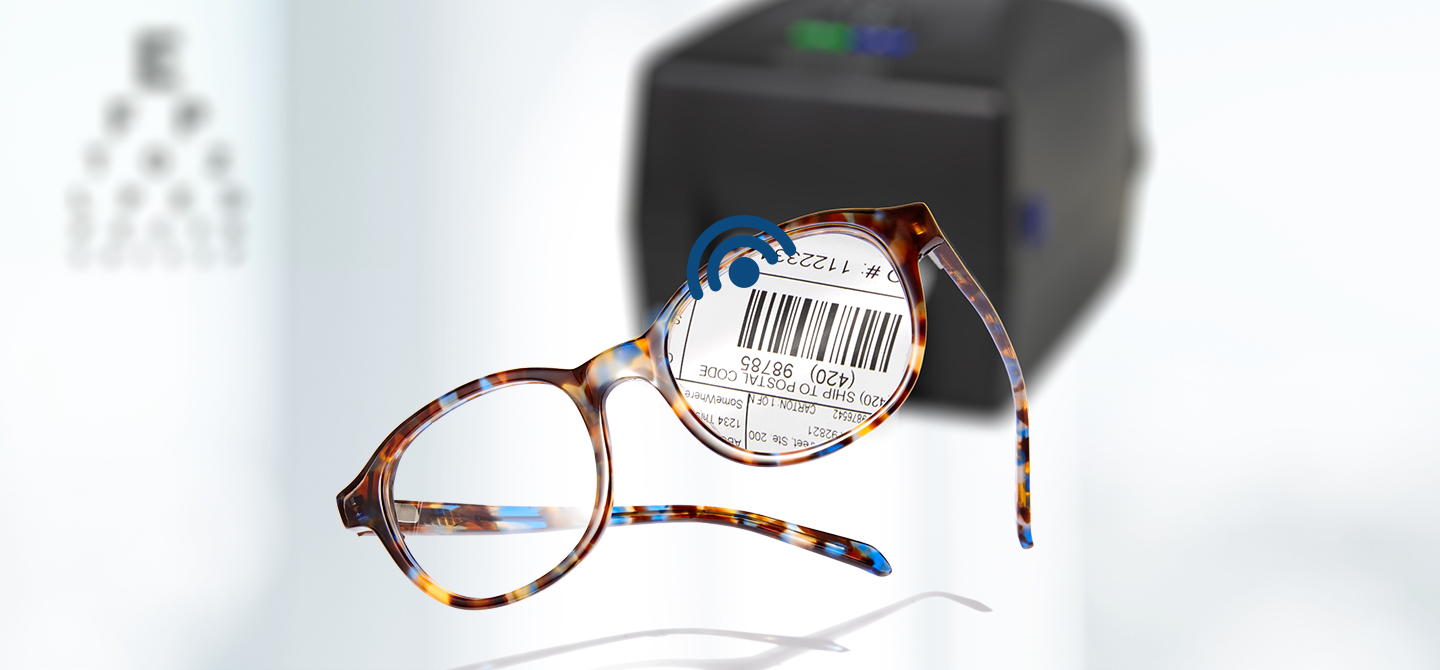 Several optometry practices were able to take control of their eyewear stock, saving tens of thousands of dollars and hours of time completing the inventory process, by implementing our T800 desktop RFID label printers. We have detailed the full case study on our website.
While partnering with WaveRFID, opticians were able to leverage RFID labels to manage eyewear inventory in real-time, a feat that was previously unattainable and overwhelming.
Limiting Traditional Inventory Methods
At any given time, most optometry practices have at least a thousand glasses in stock that are worth hundreds of thousands of dollars. Traditionally inventory included counting the eyeglass pairs on hand, one by one. Of course, this method of inventory takes hours, and in most optometry practices at least eight which is a full day. This is taxing on a large office with ample staff but even more overwhelming for small practices. Meaning, most of the optometry offices conducted an inventory count once a quarter and closer to once a year in smaller practices.
Software for maintaining inventory in the optometry market is lacking, to say the least. Most software doesn't account for industry-specific needs like business processes such as ordering, returns, credits, drop shipments, and consignment. Additionally, practices are often unable to account for "shrinkage" (theft, loss, and breakage). They needed a solution that would save time on inventory and lead to a more accurate inventory count.
Leveraging Real-Time Inventory
While price labels on frames have printed barcodes that are typically used to support inventory counts, the entire process is still completed manually, frame by frame. WaveRFID chose the T800 RFID enterprise-grade desktop thermal label printer to complement their cloud-based inventory management solution for practices to print and encode an RFID label to put on the frames.
By having a desktop RFID thermal label printer, the optometry practices were able to create labels for their inventory that can be read from 10 feet or more. This allowed the opticians to scan their complete inventory in as little as 10 minutes, a fraction of the time it traditionally took. Inventory accuracy also increased dramatically, from approximately 70% to close to 100%.
Each RFID label is encoded by the printer with a unique number that associates the label to the frame and to additional product information stored in a database. Readers can read the unique numbers quickly for an accurate inventory at any time. WaveRFID also added a "Find my tag" function with a "Geiger counter" like functionality in the readers. This allowed users to quickly find missing frames by walking around the store and searching for a signal from the encoded label.
Our T800 desktop RFID label printer and WaveRFID's inventory management application enabled many practices to access real-time inventory. Because the offices were able to complete inventory counts more frequently, they were able to address any issues like loss, theft, and misplacement, and adjust their practices accordingly. This led to saving thousands of dollars in inventory and countless hours of labor and manpower.
Cost-Effective  RFID Desktop Label Printer
Our high-quality T800 desktop RFID label printer is an ideal solution for RFID applications in the retail, manufacturing, and healthcare industries. The 4-inch desktop label printer is compact and sturdy. Available in 203 and 300 dpi, it was designed to meet the growing demand for encoding and printing RFID labels at an affordable price. The T800 allows the encoding and printing of RFID labels to be fast and easy. Not only can it support labels down to .625 of an inch in length, but the antenna can be adjusted for non-standard inlay positions. Complete with an RFID label calibration function that automatically sets the optimal label encoding position within the printer, the T800 is ideal for enterprises tracking products through the supply chain and companies locating equipment throughout their operations.
Here at TSC Printronix Auto ID, we are dedicated to finding innovative solutions for your enterprise. Our RFID Printer and Validation Lab works closely with inlay and tag manufacturers to test their products for compatibility with our printers. We also work with customers to test their specific labels to ensure efficiency with our printers.
To learn more about our RFID label printing solutions, check out our website. To work with our RFID Printer and Validation Lab, contact your local sales representative or contact us here.
To read the full case study and learn more about WaveRFID, click here.