5 Industries That Leverage RFID for Better Traceability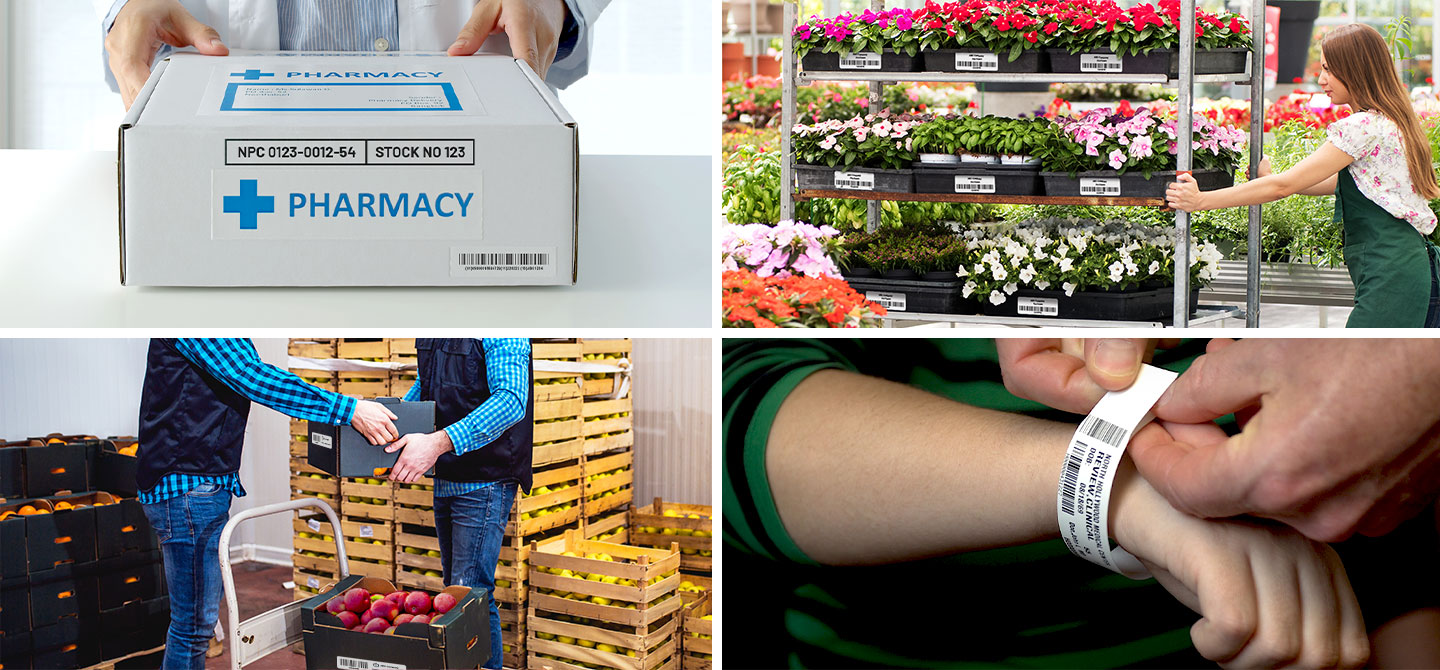 Radio Frequency Identification (RFID) is a valuable tool for tracking inventory and improving supply chain management. Companies are using RFID tags to create better inventory systems and gain new levels of detail about how their products move through the supply chain. Even consumers are starting to see the benefits of RFID tags when checking out groceries at home or ordering items online for delivery. It's no surprise that RFID has been labeled a game changer.
Grow Sales and Customer Satisfaction in the Retail Industry
Using RFID in a retail environment, such as grocery stores, clothing retailers, or convenience stores, ensures the level of efficiency needed to provide the best customer service. Walmart has expanded its requirement for RFID tags to a wide range of product categories such as home goods, sporting equipment, and electronics.
Implementing RFID in stores helps to:
Reduce friction at checkout points
Improve point-of-sale (POS) transactions
Enhance inventory management
In a Forbes article, Walmart summarized the impact RFID is having on their business operations: "Over the last year, we have successfully implemented RFID technology in our Apparel departments and have seen dramatic results. We have improved On Hand Accuracy, which has grown Online Order Fulfilment. These dramatic improvements have had major impacts on Sell Through and customer satisfaction. With the success of this initiative, Walmart plans to continue expanding this program to other departments and categories."
Our T6000e RFID Printers have become an integral part of solving the challenges for suppliers that need to tag a variety of materials with varied label constructions. 
Better Tracking in the Automotive Industry
From individual parts to finished vehicles, RFID is changing the automotive sector. RFID has now become the most trusted industry standard to track the lifecycle of a tire. RFID is digitizing the automotive field by enabling it to:
Keep track of essential parts during vehicle assembly
Ensure that the vehicle is shipped correctly
Allow full traceability throughout the production stages
Companies are using RFID to track tires during manufacturing to improve and speed up processes. As tires leave the manufacturer, they can now be tracked throughout the supply chain and into warehouses. This process can track through to distribution, resale, and all the way to recycling, re-manufacturing, and to the point of becoming waste material.
Seamless Supply Chain for Transportation and Logistics
The logistics business moves a myriad amount of goods every single day. RFID tags facilitate the tracing and managing of products in each phase.
RFID technology can automate all the processes within the supply chain—including the automotive industry—making it easier to track pallets, cartons, and containers. It offers advanced technology for capturing, storing, and exchanging information concerning transport means, packaging, and transport units and goods on their way to destinations. RFID can capture important transport and storage conditions like humidity, shock, temperature, and more. This capability can help to guarantee safety throughout transport, protect genuine parts from counterfeiting, and provide real-time data for operators.
RFID offers seamless logistics and supply chain management by:
Reducing human errors and inventory mismatch
Automating shipping-related tasks
Providing real-time product updates
Assuring Accuracy in the Airline Industry
RFID technology is a key factor in improving efficiency and offering a better travel experience. According to IATA Resolution 753, all airlines must tag baggage using RFID so airlines can track luggage more effectively.
RFID encoding standards are critical to ensure optimal functionality. Tags might be put on returnable transport items, clothing, or parts that are shipped to customers. It would be impossible for multiple parties to read the same RFID tags if the data on the tags were not standardized.
For example, an application to detect airline luggage tags as part of a baggage handling system could be compromised if someone also has a pair of jeans with an RFID label in their suitcase. If the various tags are not encoded properly according to standards, the jeans might be detected and interpreted as a suitcase.

Even though RAIN RFID is reliable and supports real-time tracking, it still has challenges such as RAIN flooding and Acid RAIN which require proper encoding. The best way to get past those challenges is to use proper formatting to optimize RAIN RFID tags for best functionality.

Real-Time Safety in the Healthcare Industry
RFID can be leveraged to improve the tracking of pharmaceutical products throughout the supply chain. You can read about the seven critical considerations when tagging these products in our recent blog.
RFID's advanced asset tracking can be used in hospitals or patient care facilities to verify stock and determine whether the right dosage is being administered. When a certain medication has passed its expiration date and has to be replaced, medical staff can be immediately informed.
Printers can be used to print RFID wristbands to verify a patient's identity and to tag costly healthcare devices to monitor movement in real-time for better asset tracking.
Industries from retail to healthcare to biotech, logistics, horticulture and field service are all adopting RFID technology for better tracking and inventory management. The benefits of using them are clear: companies can cut down on excess inventory, track shipments more accurately, improve efficiency, and save money. By using the right RFID printer, companies can be more cost-effective and maximize their profits.
Explore the full RFID printer lineup on our website or contact your local TSC Printronix Auto ID representative to get started with RFID.