Chris Brown Named AIM North America's 2021 Professional of the Year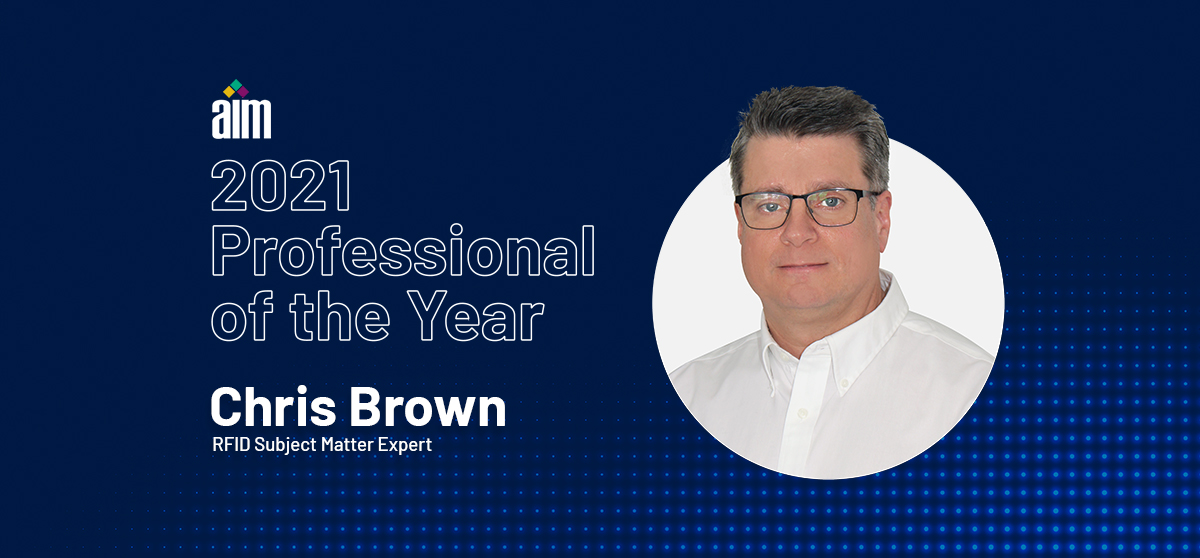 BREA, CALIF. (PRWEB) FEBRUARY 24, 2022
TSC Printronix Auto ID, a leading manufacturer of thermal barcode printing technology, is excited to announce that its RFID Subject Matter Expert, Chris Brown, has been selected as one of the AIM North America organization's 2021 Professionals of the Year. This award is presented annually to recognize an individual with innovative and exceptional contributions to the development of the Automatic Identification and Mobility industry through their work as a contributor, collaborator, or mentor.
Brown has been part of the AIDC industry for over 20 years. He has extensive global expertise with large manufacturing and supply chain companies, and RFID technology specializing in encoding and numbering standards. As an active member of several AIM and RAIN RFID workgroups, Brown has been a vocal participant helping to identify, discuss, and educate on industry challenges.
"We place a high value in serving the AIDC community and are very pleased that Chris's contributions to the industry have been recognized by AIM. Chris has worked tirelessly to ensure the marketplace is aware of key RFID information, including numbering systems and encoding, educating people across a wide range of platforms," said Andy Edwards, Director of Product Management at TSC Printronix Auto ID. Edwards added that "the work Chris is doing around RFID encoding schemas is very important for the industry, and we look forward to continuing to educate on this topic."
Brown's work has included extensive insights into the RFID numbering systems specified by the ISO and GS1 standards. Brown recently published an article in the RFID Journal, introducing the industry to the basics of ISO-based RFID encodings.
Brown's contributions have advanced our mission to help our partners and customers deploy high quality RFID solutions, while furthering AIM's mission to bring cooperation, development, and standardization of AIDC technologies.
To learn more, visit TSC Printronix Auto ID at http://www.tscprinters.com.
About TSC Printronix Auto ID
TSC Printronix Auto ID is a leading designer and manufacturer of innovative asset tracking and identification solutions including mobile, desktop, industrial and enterprise-grade barcode label printers, RFID printers, barcode label inspection systems, print engines, and genuine supplies. With one of the widest selections of barcode label printers in the industry, TSC Printronix Auto ID provides solutions for transportation and logistics, retail, manufacturing, food and beverage, healthcare, and automotive companies seeking world-class, innovative, and high-performance tracking and identification solutions. With over 5 million printers sold around the world, TSC Printronix Auto ID is committed to providing strong local sales engineering support, continuous investment in new product development, and quickly adapting solutions to meet the needs of small and medium-sized businesses to Fortune 500 companies.