Why an On-Site Printer Service Plan is a Must-Have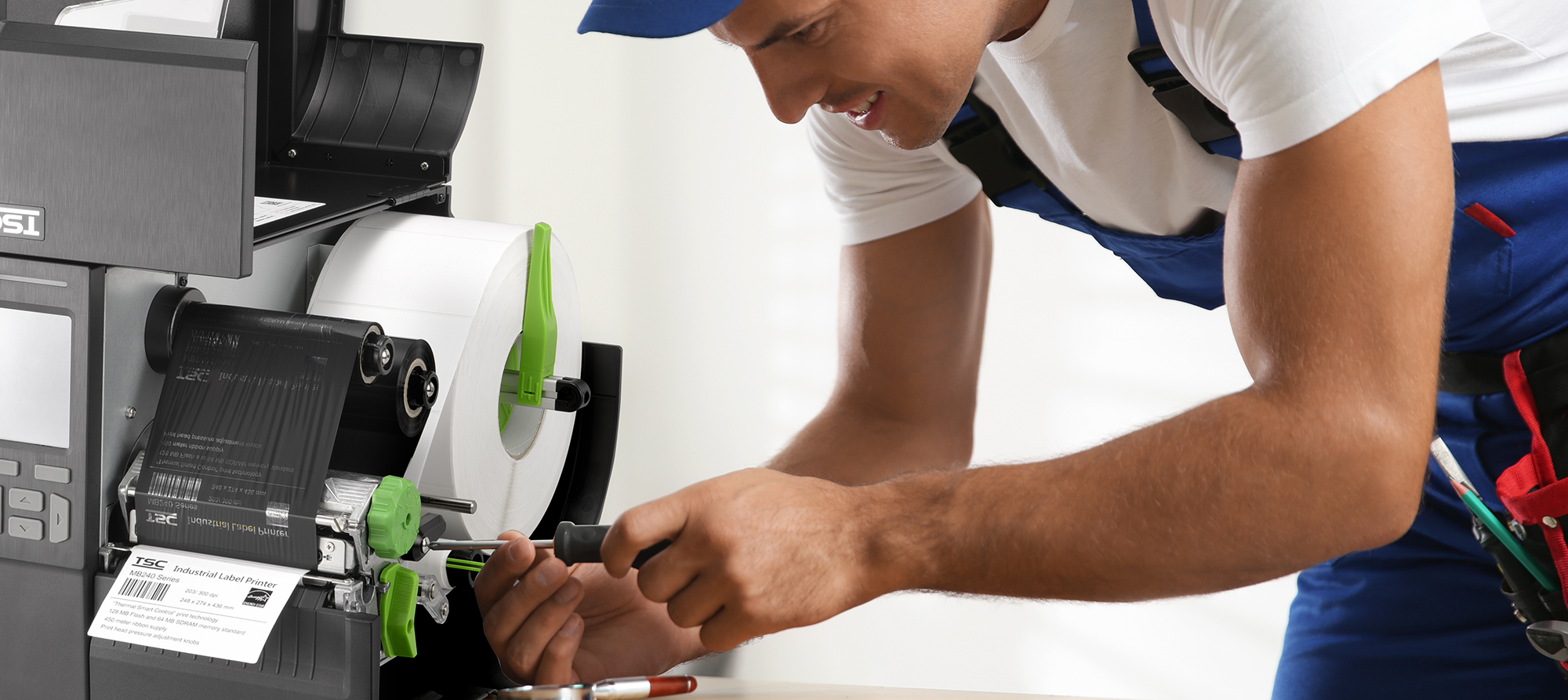 When it's time to purchase one of our high-quality thermal printing solutions for your enterprise or office, you might be tempted to skip the on-site service plans to save some money. However, investing in an on-site service plan can be a wise decision in the long run. From ensuring uninterrupted workflow to getting expert support when you need it, on-site service plans are an investment that gives your enterprise peace of mind. Let's explore some of the advantages of buying an on-site service plan for your enterprise.
Time-Efficient for Mission-Critical Printers
If your mission-critical printer goes down, it's imperative to get it back up and running as quickly as possible. Shipping your printer back to the warehouse is time-consuming. Our heavy-duty industrial printers require specific packaging when shipping that most businesses don't have on hand. Most companies would have to order packing material for the printers and patiently wait for the material to arrive before being able to ship it. Even worse, you could risk shipping the printer with improper packing, resulting in further damage. With our on-site service plans, a licensed and trained technician comes to your business site avoiding the shipping process altogether. In many instances, the technician is on-site the next business day. On-site service is the best option to get mission-critical printers up and running as quickly as possible.
Prepare for the Unexpected
On-site service is a great way to prepare for the unexpected. Unless you're looking into a crystal ball, it's difficult to predict the future. You create a budget at the beginning of the year, allotting where your funds will go but things happen. Expensive printer repairs don't have to be one of those things.  If your platen rollers or control panel suddenly fails, your on-site service plan can come to the rescue. Not only do we bring licensed and trained technicians on-site, but we also include parts and Genuine ID supplies readily available. Travel costs associated with the repair are included as well. No additional surprises, just quick and reliable repairs for unexpected hiccups available with an on-site service plan.
Convenient and Cost-Effective Solutions
Investing in your mission-critical printer upfront will benefit you in the long run. While we pride ourselves on producing high-quality, durable industrial printers, sometimes even the best factory-certified parts fail. Gathering repair quotes from other specialists and shopping around to get the best deal is inconvenient. Instead of having to search for replacement parts and a qualified technician, on-site service brings them both to you. Your technician is skilled in TSC Printronix Auto ID printers, parts, and supplies. They arrive the next business day, in most cases, with parts in tow. You don't have to worry about if the parts are verified because they only use TSC parts. Having a printer down is stressful enough, allow us to make the repair cycle easy for you with an on-site service plan.
The Smarter Choice
As you can see, an on-site service plan is a great opinion to give you peace of mind with your purchase. Coverage is available for most of the 48 contiguous states as well as most of Canada. In addition to on-site repairs, we also offer on-site installation where required and preventative maintenance. TSC Printronix Auto ID is a full-service partner, from printers to repairs to supplies we've got you covered and that's why we're the smarter choice.
For more information on coverage and on-site service plans available, contact your local sales representative or check out our website.